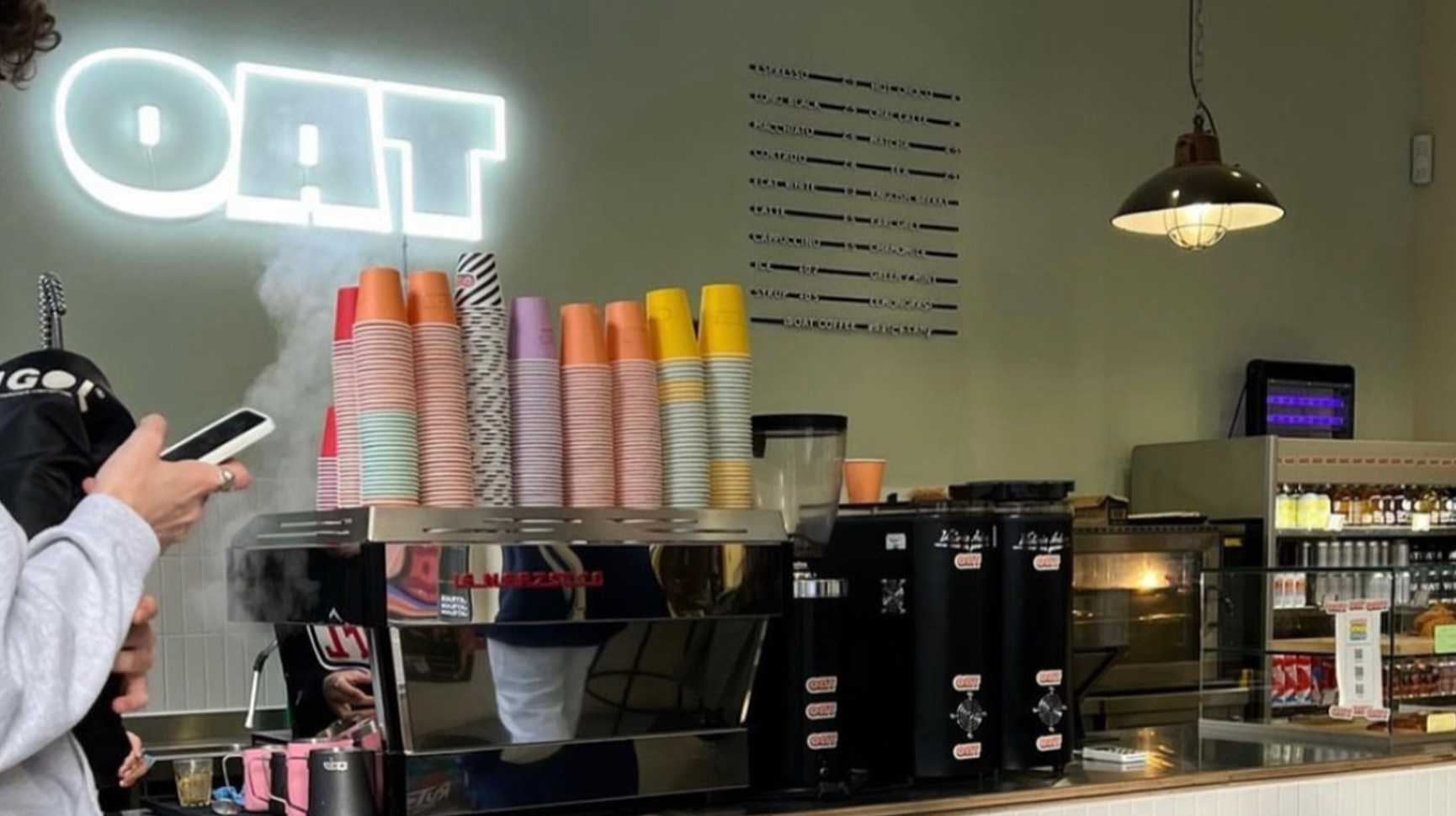 Did you know The Stage is nearby to one of the best independent coffee shops in London? OAT Coffee has two spots for Londoners, with nearby New Inn Yard perfect for serving residents at The Stage, and their other cafe on trendy Brick Lane. Here's what makes OAT Coffee such a cult hit, and why East Londoners love good coffee.
OAT is also helping welcome new residents at The Stage to the area, with special free coffee cards for potential buyers who visit the site and for lucky residents when they move in. Located just five minute's walk from OAT 1, residents are perfectly placed to enjoy some of the best coffee and food in the area. We spoke to Emma, Chef and General Manager at OAT, about what makes this such a popular spot for Shoreditch.
Lockdown Passion
"OAT 1 (New Inn Yard) opened in August 2020, fresh out of a lockdown, determined to bring good coffee and good vibes to Londoners. With a big focus on bringing back that neighbourhood feel, OAT is friendly and authentic, serving new customers and Shoreditch locals every day of the week. As a new business opening out of lockdown, our team was very determined to make it a success. Despite the challenges, we wanted to be a friendly face for anyone in the area who wanted a good coffee! OAT has proven incredibly popular and less than two years after initially opening, our second location opened in Brick Lane."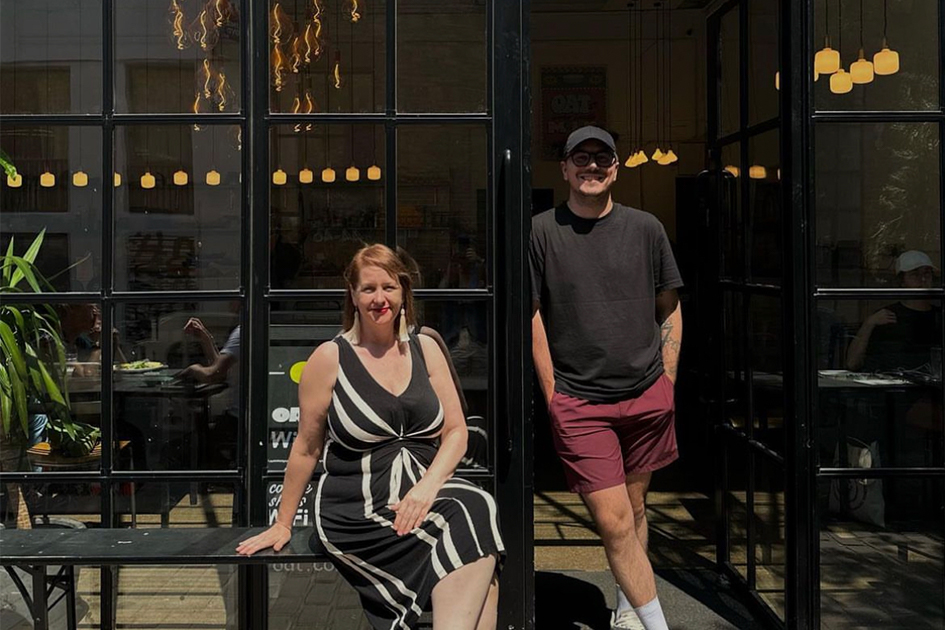 Why Shoreditch?
"It started with our founders establishing a relationship with Protein Studios and operating businesses in the local area. OAT 1 truly embodies the essence of the Shoreditch community, and our menu reflects this. It's such a dynamic area with many start-up companies so there is real entrepreneurship and support for independent businesses."
"On the other hand, OAT 2 on Brick Lane presented us with an opportunity to seamlessly blend with the vibrant atmosphere of the area. It's already an established iconic location so we wanted to tap into this. We embrace the creative grunge that Brick Lane is known for and collaborate with local artists like the brilliant Kev Munday to reflect this spirit."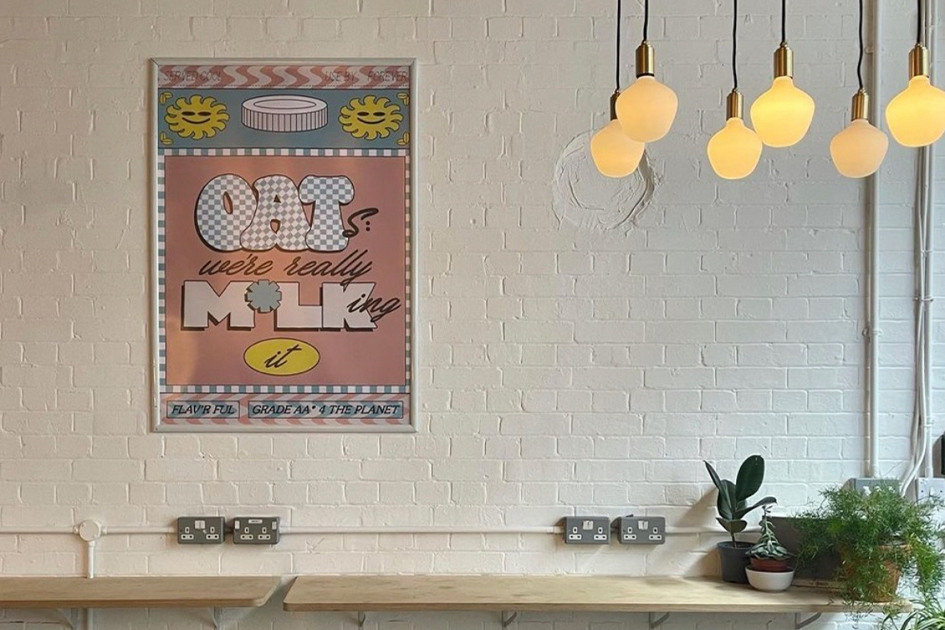 Delicious treats
"We take pride in curating a menu filled with fan favourites, but with our own unique twist. We believe in offering something for everyone. From our homemade vegan and gluten-free cakes and cookies to our delightful avocado and eggs on toast, we make everything in-house. Additionally, we collaborate with local artisan bakeries to bring in fresh focaccia daily for our toasted sandwiches. What sets our menu apart is the element of fun and innovation, as we introduce new dishes on a weekly basis. One of our current customer favourites is the arancini beef ragu with Parmesan cheese. You also can't beat a freshly baked cookie!"
"Thanks to our prime location with OAT 1, we get lots of large lunch bookings and we have built strong relationships with local offices in the area. In addition to our regular services, we also provide a catering service that has gained popularity among film crews and productions visiting Protein Studios."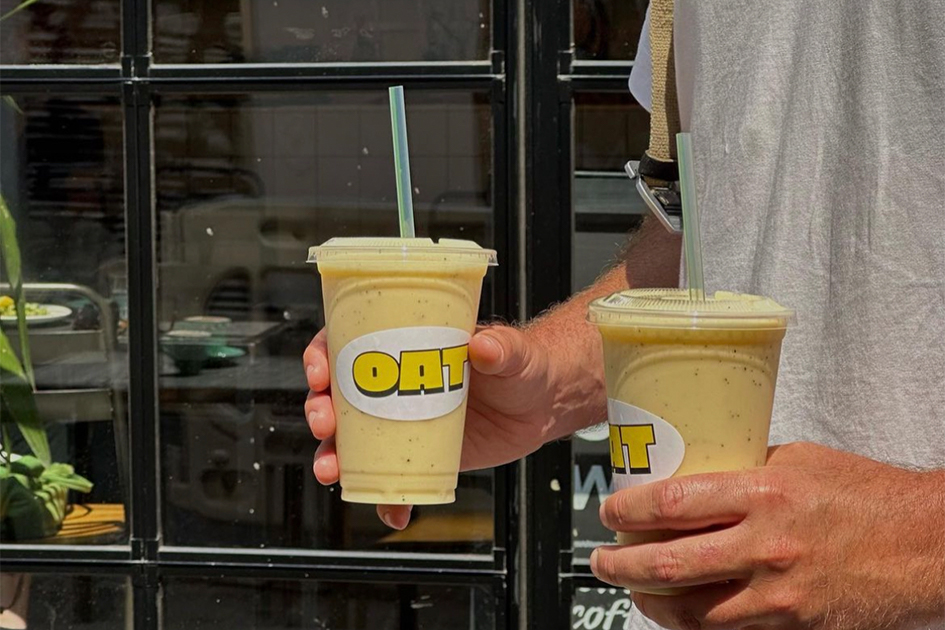 Dog Friendly
"It seems like a no-brainer but yes, we are dog friendly! We love to meet new furry friends, big and small. With so many Londoners having dogs, it's a joy to welcome them to our cafes and we look forward to meeting any new furry residents of The Stage too!"