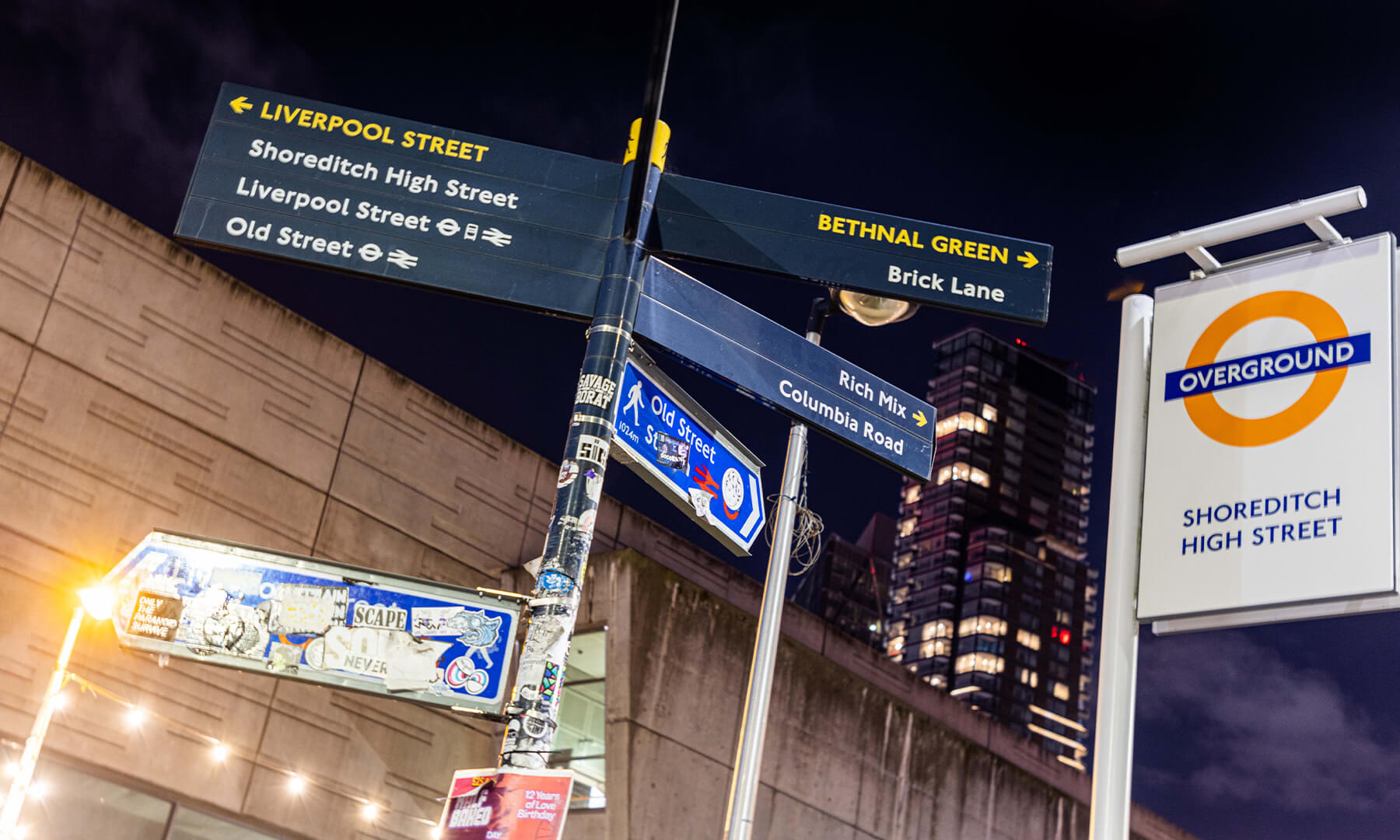 If there's one thing that can be said about Shoreditch, it's that it is a fun, creative hub with incredible diversity. Full of quirky coffee shops, swanky cocktail bars and a plethora of top London restaurants, Shoreditch's trendy reputation attracts a laidback crowd keen to soak up everything this East London hotspot has to offer.
Whilst there's plenty to do in Shoreditch, there is almost too much to do. We've narrowed it down for you so you can enjoy the best of what Shoreditch has to offer.
Get Your Day in Shoreditch Started
Start your morning off on the right foot, after all, they do say that breakfast is the most important meal of the day. In Shoreditch, there are plenty of places to indulge in a good breakfast and Great Eastern Street is the perfect place to start. For a flavour-packed start to your day, Barboun's classic shakshuka is loaded with spicy tomato sauce – perfect for dipping a big hunk of bread in. For something a bit more eat-and-go, The Attendant offers a range of delicious rolls, filled croissants, and ethically sourced coffee in a truly gorgeous setting.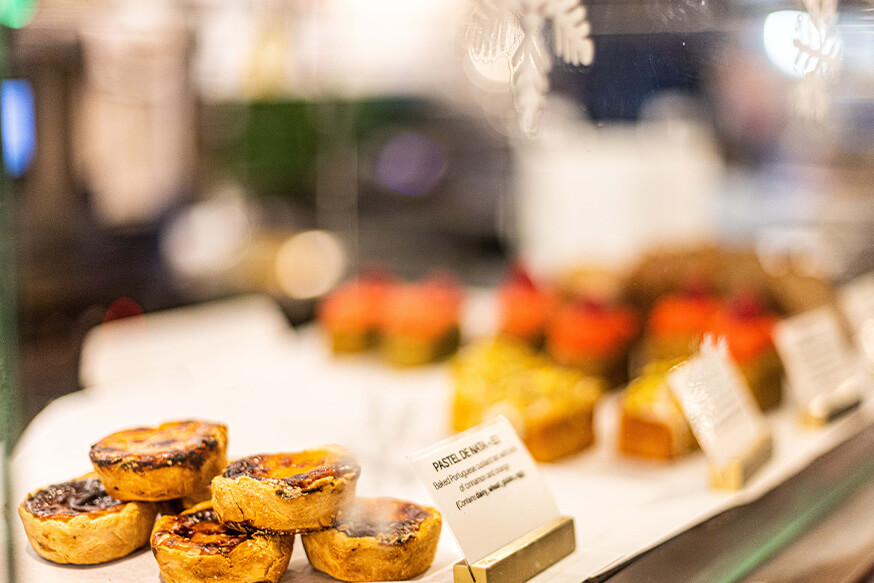 Shop Till You Drop
As you walk towards Commercial Street, it's well worth stopping at Boxpark Shoreditch for a mooch. This pop-up shopping mall launched in 2011 and 10 years on, it's now difficult to imagine Shoreditch without it. Boxpark gives you everything you need under one roof: independent boutique retail units, divine street food as well as various events taking place throughout every week. If you like to shop small, this is a great place to do it; whether you're picking up a gift for a loved one, or treating yourself to something special, the independent businesses located at Boxpark Shoreditch will have something for you.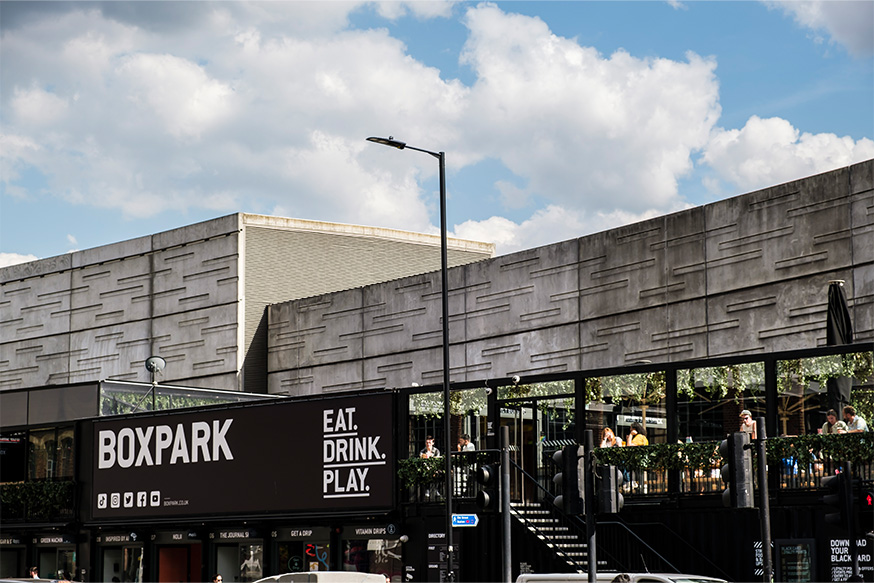 If you're in the mood for some more retail therapy, then you must head towards Old Spitalfields Market. This East London institution has a long history and is home to an abundance of independently run shops, stalls, and food outlets. Open seven days a week, the market offers a wealth of choice thanks to its many small and artisan businesses that trade here. Ready for Some Lunch?
Stop for a lunchtime drink, a bite to eat, and a moment of calm at The Loft on the Market Mezzanine. You'll be treated to a tranquil oasis amidst the hustle and bustle of Old Spitalfields Market – the perfect setting to refuel. 
Alternatively, if you're not ready for a sit-down just yet, head up to Brick Lane for an iconic salt beef bagel. If you've never had one, you are certainly missing out! But Brick Lane not only has amazing bagels, it also has such a fantastic atmosphere. This cultural street is lined with many amazing curry houses and is considered the home of London's best curry. And it's a statement that restauranteurs of this famous street take very seriously; there are currently around 20 curry houses on Brick Lane alone. Brick Lane is also a big attraction to thrift shoppers seeking bric-a-brac, antiques and vintage clothing. Explore Shoreditch's Street Art
If you're not into shopping and art is more your thing, Shoreditch has a thriving street art scene and its streets are awash with cool wall art. Book on to a street art tour for a guided journey around the colourful streets of Shoreditch. In Need of a Pick-Me-Up?
For a late afternoon sugar fix, Dark Sugars – located on Brick Lane – have the ultimate selection of chocolates on offer. Breathe in the delightful aromas of the sweet smell of chocolate and treat yourself to one of their Instagram-worthy hot chocolates which come covered in shards of rich, handmade chocolate; we think you'll agree that it puts all other hot chocolates to shame. 
A Spot of Evening Entertainment 
If you're after some evening entertainment, then you won't be short of things to do in Shoreditch. Hijingo multi-sensory bingo class themselves as the future of bingo. This new East London hotspot is not your typical bingo hall; you can expect floor-to-ceiling LED lighting, vibrant tunes, and a truly immersive experience. Better still, you can win some rather unconventional prizes, from a light-up raincoat to a holiday abroad. For something slightly more low-key, the newly-opened Shoreditch Balls is East London's latest crazy golf establishment. This indoor mini-golf course spans two floors and benefits from a great atmosphere.
Dinner in Shoreditch
For a hearty dinner, Blacklock Shoreditch offers a meaty menu full of chops, chops, and well, more chops. Doing what they do best, their selection of chops ranges from beef to lamb and pork. They aim to produce minimal waste, so the team at Blacklock use every part of the animal in some form in their cooking which is great for sustainability. For an Italian-inspired feast, Popolo is the place to go. Serving a range of small plates, this modest, independent eatery offers both open-kitchen seating where you can admire the theatre of your meal being prepared as well as dining room seating. Unwind at the End of a Long Day
End your evening with some after-dinner cocktails at Found or Nightjar for a great atmosphere and even better cocktails. Found is a very warm and welcoming space, dimly lit for a more intimate experience and very highly rated. At Nightjar you can expect excellent live entertainment and a selection of vintage spirits, so, if your tipple of choice is an aged Scotch whisky or a sloe gin dating back to the 1940s, Nightjar is calling you. 
Looking for a place to call home in Shoreditch? The Stage is a new world-class destination to live in East London, offering five-star facilities and luxury living spaces. Find out more about The Stage here, or call 020 3770 2154 to speak with our team.