property search
Select a property below to view further information, or use the filter options to refine the properties to match your requirements.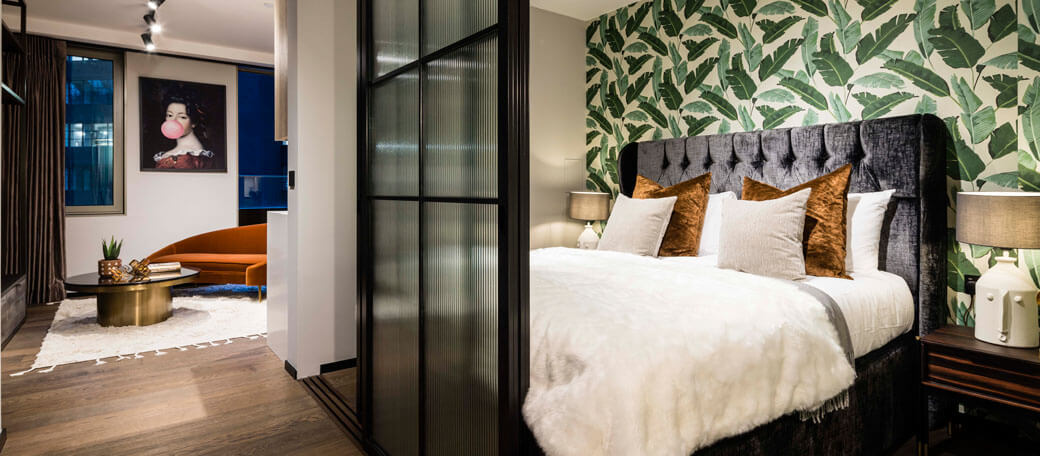 Suites
Divide your home your way. Crittall glass screens partition the living and sleeping areas to accentuate open-plan space or enable privacy to suit, while the kitchen provides the flexibility of being concealed behind sliding doors when not in use.
One Bedroom Apartments
Style takes centre stage within these striking open-plan apartments, which exude an exceptional level of intricacy and detail, taking inspiration from the area in which it sits.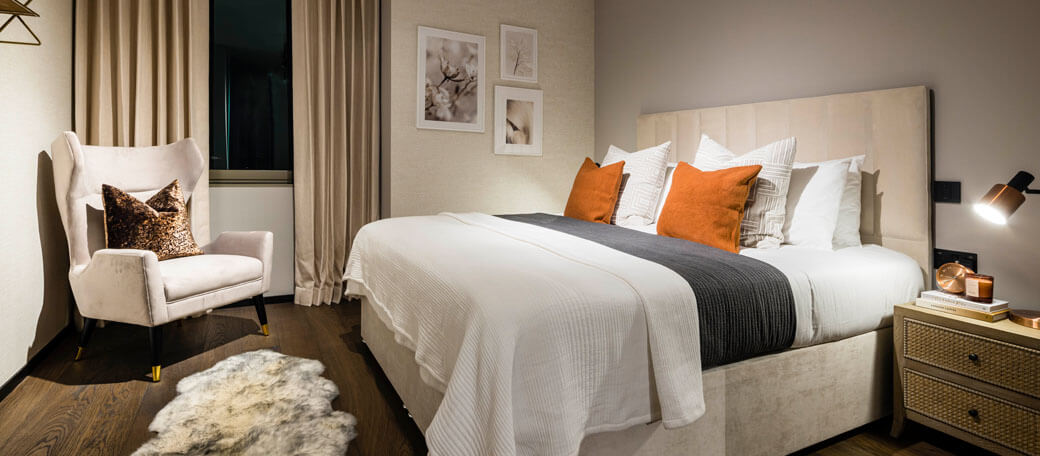 Two Bedroom Apartments
Plentiful living space, industrial design and spectacular views are the defining characteristics of the apartments at The Stage, each being beautifully fashioned to suit your comfort and enjoyment.
PLOT 404
---
2 bedrooms
4th floor
£1,275,000
---
Private terrace and balcony
Bespoke entertainment unit with 40-50" LED Smart TV
Private games lounge for residents
24-hour concierge, serviced by Rhodium
view property
PLOT 1204
---
2 bedrooms
12th floor
£1,380,000
---
Balcony & Terrace
Miele integrated kitchen appliances
Five-star leisure facilities
Vibrant location
view property
PLOT 1413
---
2 bedrooms
14th floor
£1,695,000
---
Balcony and Terrace
Sonos Playbar
24-hour bespoke concierge by Rhodium
Bespoke entertainment unit
view property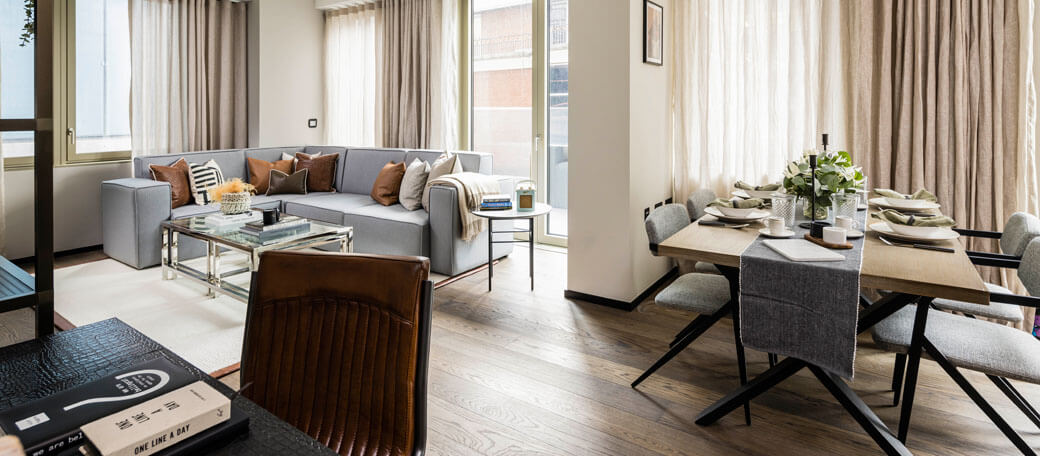 Three Bedroom Apartments
Crafted by Nicola Fontanella of Argent Design, behind the door to every three bedroom apartment, the open, yet private, living and bedroom spaces have been designed with natural living and clear, uncluttered spaces in mind.