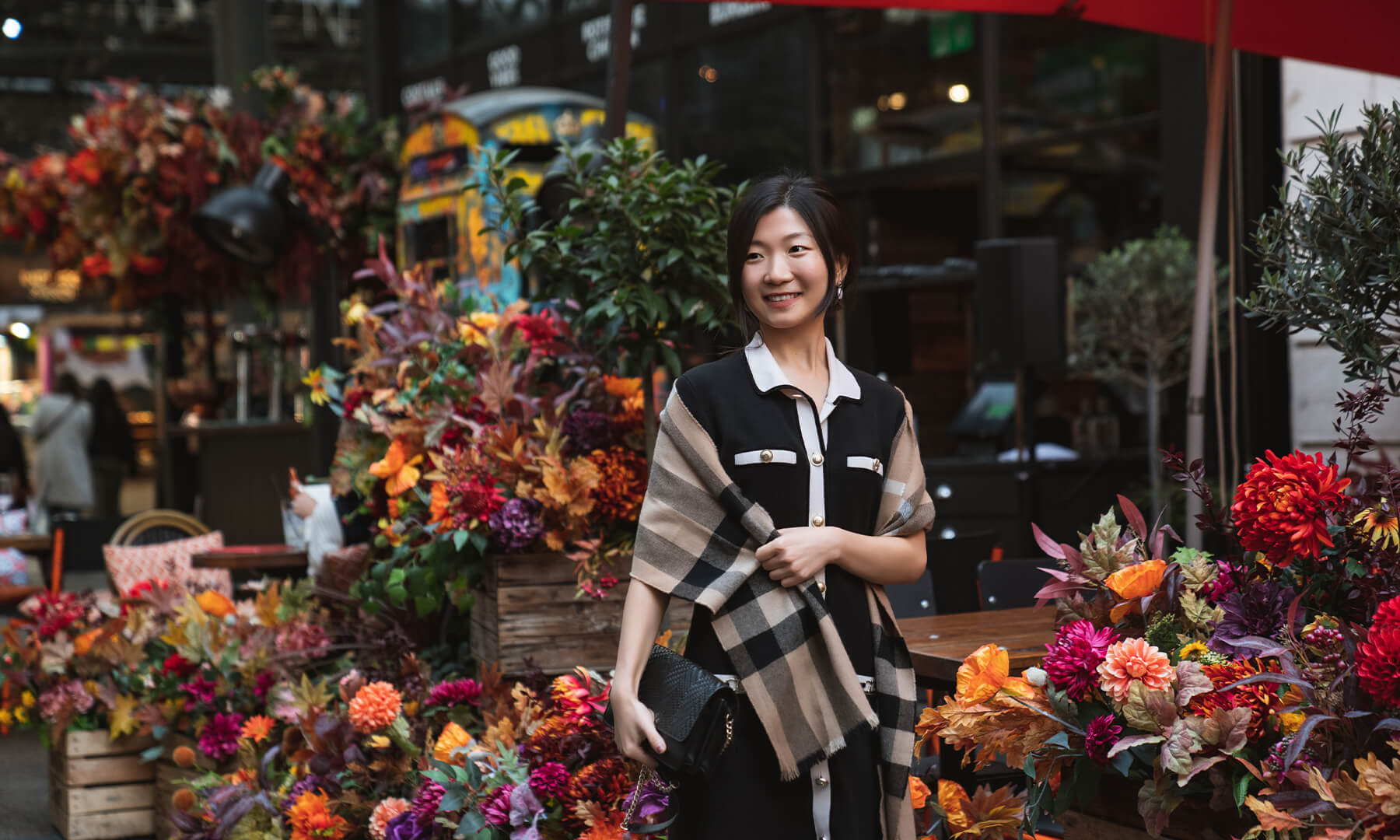 We cannot get enough of Shoreditch, and neither can its residents. Mia from The Stage, Shoreditch - China Sales Team talks us through what a perfect autumnal weekend in Shoreditch looks like to her.
Friday Night
I have never had difficulty deciding how to spend my Friday night; a live music bar is always my go-to destination. 
Shoreditch must have the highest density of bars and nightlife in London, and my favourite is Nightjar on City Road. Nightjar is the perfect location for catching up with friends, an intimate speakeasy venue. My favourite cocktail on the menu is Moonlight Fizz - a botanical gin which helps me to unwind after a busy week. As I sit at the bar and soak up the sounds of jazz and the flavours of my cocktail, I count myself lucky to have such unique places on my doorstep.
At the end of the day, nothing compares to drawing the curtains and lighting a candle before bed. As the winter months draw closer, my favourite thing to do is to read by candlelight under a cosy blanket.
Saturday
I love dressing for this time of year. My autumn style is something comfortable and cosy paired with a sleek trench coat and statement lipstick to take my outfit from day to night.
Since moving to London, I can't live without my weekend fix of a full English breakfast and a mug of Earl Grey tea. Brunch at the The Hoxton motivates me to leave the house. I have an afternoon appointment with a buyer at The Stage, but luckily there is just enough time to enjoy my favourite breakfast first.
Meeting clients at The Stage, Shoreditch is the highlight of my Saturday. I love to tell them how The Stage is the original site of Shakespeare's Curtain Theatre, the remains of which have been carefully excavated and preserved as part of the development of this fascinating site. As we walk through the double-height reception foyer, which has been curated by A-list designer Nicola Fontanella, the scene is firmly set for refined London living. Seeing my clients excitedly visualise their future here brings me a great sense of achievement.
There's no better way to end my Saturday than with an autumn walk. Instead of going straight home, I take the long route, wandering through Shoreditch streets and popping into boutique shops. On Pitfield Street, I admire the leaves on the trees, which are turning yellow and falling. The artistic window display at Bookartbookshop always catches my eye.
Sunday
On a Sunday, I love to start my day with some morning yoga. A 15-minute routine is all that I need for my mind and body to feel awake. 
Sundays are made for a trip to Brick Lane Market. Although I am a regular here, I always find something new to admire. From vintage clothes to handmade jewellery and antique furniture, there are many things to discover at this market. Today I treated myself to a vintage sweater, perfect for autumn.
I'm spoilt for choice when it comes to drinking and dining in Shoreditch; however, Spitalfields Market is always at the top of my list. I love trying new cuisines at Spitalfields and enjoying some firm favourites too. A visit to Spitalfields would not be complete without a Jian Bing, (Chinese savoury crepe), from Pleasant Lady; I cannot resist them. The wheel cake is also a tempting option - a fluffy Taiwanese pancake with creamy filling. I always go with matcha as it goes well with a fruit tea from YiFang.
Thank you, Mia, for sharing your Shoreditch autumnal highlights. For more ideas and inspiration, follow our Shoreditch guides.