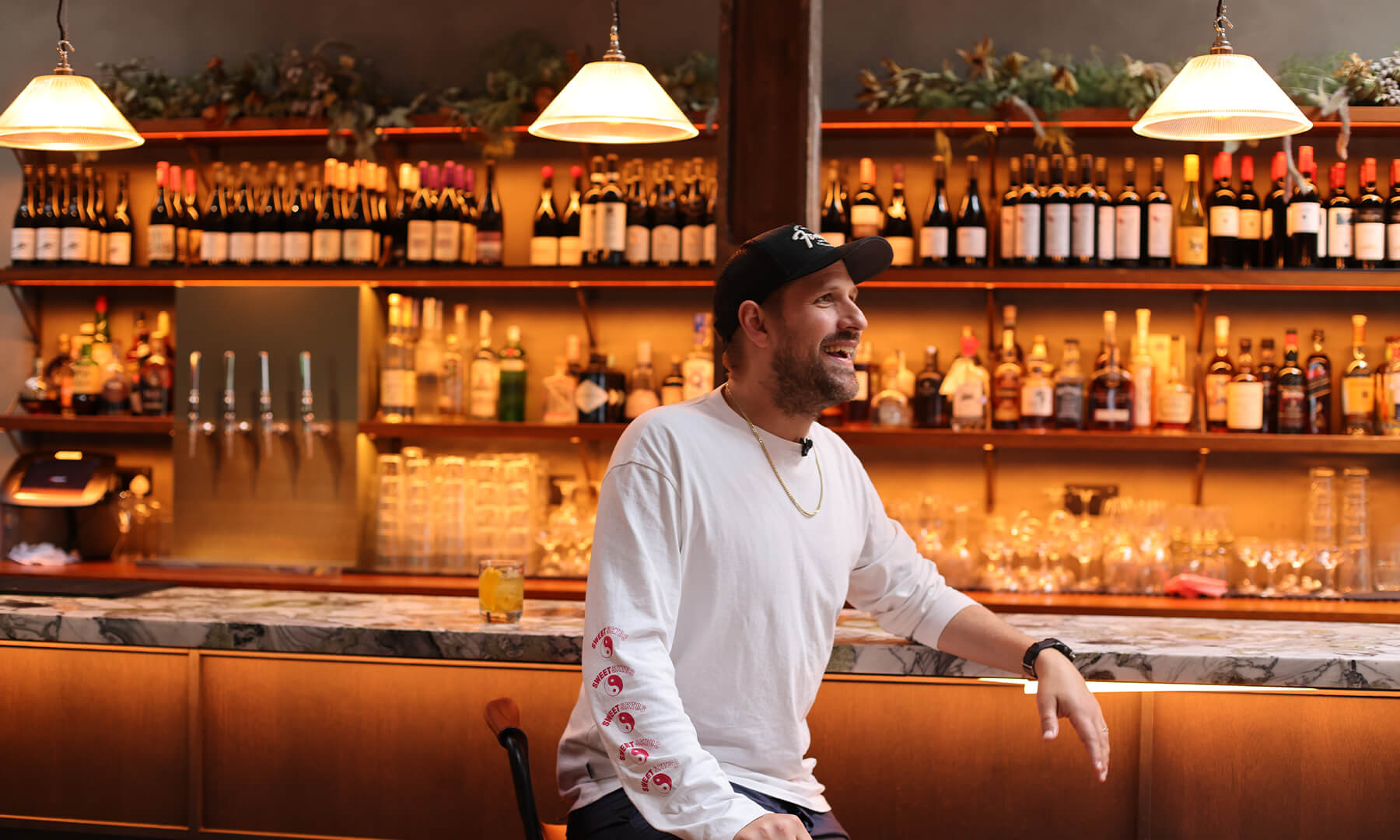 Set in an old Victorian power station, The Light Bar is a modern British bar and restaurant with a focus on 'local produce, seasonal drinks and three floors of good times.'
Somewhat of a Shoreditch institution since the early 2000s, in April 2021 Light Bar re-opened its doors after a seven year-long break due to redevelopment plans which had threatened to tear it down. Cue years of campaigning by thousands of locals and several celebrities, including artist Tracey Emin, championing #savethelight, and a new era for the building was born.
We met with The Light Bar's co-owner and long-standing Hackney resident, Morten Jensen, to discuss the venue's fruitful legacy.
Tell us more about the history of Light Bar?
The building has been here since 1893. It's had a couple of lifetimes, which we have tried to pay tribute to throughout the building. It was originally an old power station, the first to provide a train station with electricity in the UK - and it's also one of the best preserved examples.
What are your first memories of Light Bar?
Light Bar to me is late 90s-early 2000s rave. I used to go here a long time ago, we used to put on some raves, friends and I DJ'ed here and I have always loved the building.
Why was it so important to you to restore the building?
To me Light Bar is east London, it's one of the first establishments that was accepted by everyone. From city workers to Shoreditch hipsters - everyone met here. It was an awesome time and we wanted to recreate that.
Restoring Light Bar took a very long time; it would probably have been faster and easier, and definitely cheaper to tear it down and build it again… but it was just important to us that it looked as untouched as humanly possible.
And the name? Was it important for you to keep that too?
We kept the name 'Light Bar' as a huge tribute to the founders. It was so important to us to maintain that, because it's a piece of Shoreditch subculture, it's one of the things that started Shoreditch!
Talk us through the building
So, our ground floor is called the 'Engine Hall' which is what it was called back in 1893. The engine that you can see in the ceiling was used to lower coal to and from the floor below.
And then we have created the 'Copper Bar' in the mezzanine. 
The top floor was a wooden workshop, so we call this the 'Timber Loft'.
How would you sum up the vibe of The Light Bar?
We like people having fun while they dine; we like people having fun without dining - that's sort of the atmosphere we are trying to promote.
You live and work in Shoreditch. What do you like best about the area?
I like the chaos, the busyness.
I love going to Smoking Goat, I love OAT coffee.
The beauty about Shoreditch and The Light Bar is that everyone comes here - the bankers, the creatives, everyone is welcome here and it is incredibly important to me that it stays like that.
How has Shoreditch changed in recent years?
The amount of Michelin restaurants that are popping up here - it's incredible to see… it's fantastic and reminds you that London and east London is just this hub for creativity and world talent! Literally a world rank of talent, which is fantastic, and I feel lucky to be a part of it!