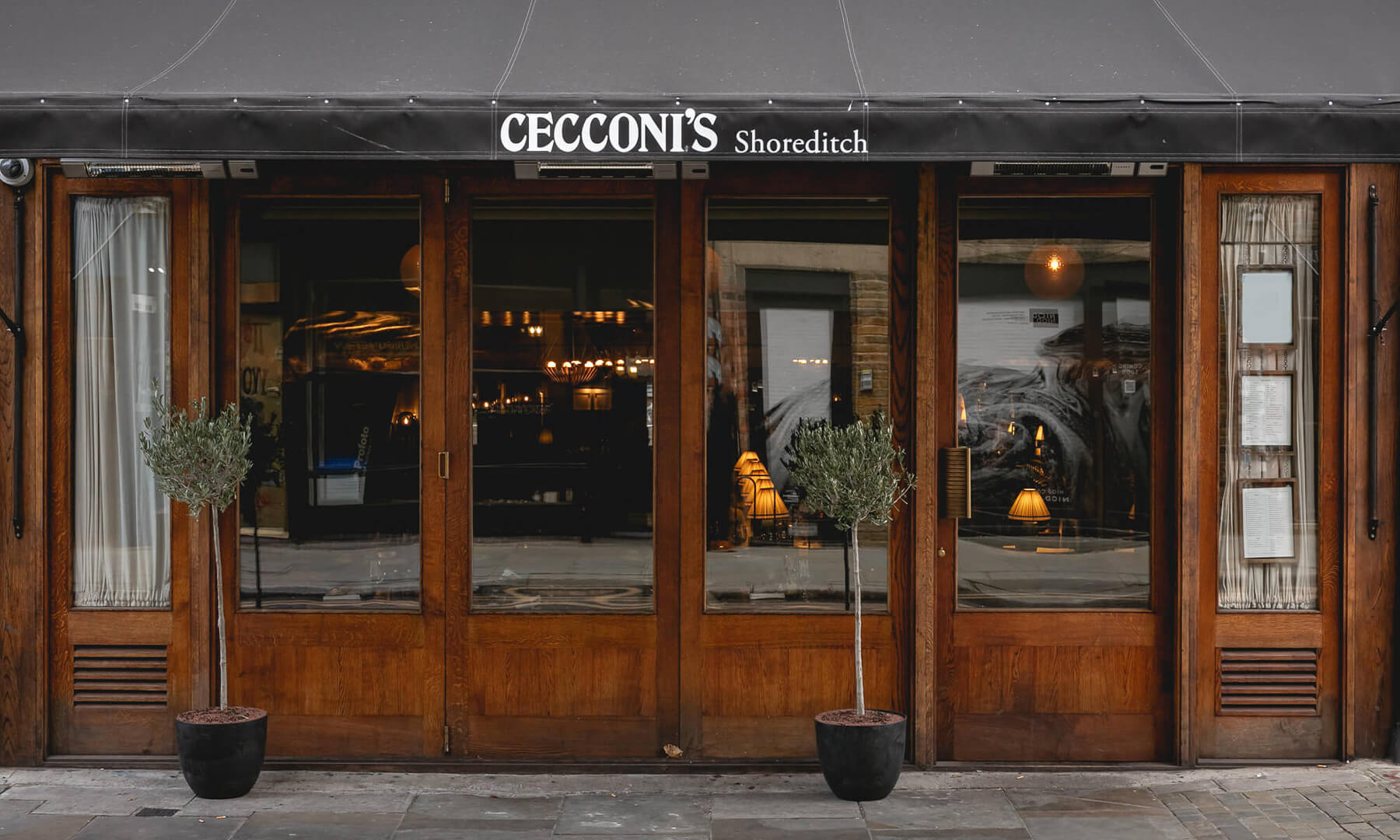 Tucked away on Redchurch Street, Cecconi's Shoreditch had big expectations to live up to when it first opened its doors in late 2018. 
Launched after its Mayfair flagship restaurant became a cult favourite, Shoreditch locals were keen to check out the newest Italian offering and the positive reviews poured in. Now, five years on, it has become a popular Italian choice for the local residents. Cecconi's Shoreditch is perfectly located just seven minutes' walk from The Stage. We took a recent visit to see if this Italian powerhouse still delivers!
We visited at lunchtime on a Thursday, and it was pleasantly buzzy with a good atmosphere. We booked quite last minute, and we were surprised to see how busy it was for a mid-week lunch. There was a real mixture of diners, with friendships groups, business lunches and a few people just sharing some drinks. The location was easy to get to from public transport, but it felt quiet enough, great for a relaxed lunch in the daytime and intimate dinner catch-ups in the evening.
Cecconi's Shoreditch has been described as offering "refined Italian dining" and is often praised for its ambience and cicchetti (small Venetian dishes, perfect for sharing). The décor is a charming mixture of monochrome tiling, retro furniture, lots of prints on the walls and a statement curved bar. It promises a more relaxed vibe than the original Mayfair location, to fit the local East London setting. So, did it deliver?
We ordered from the 'All Day' menu which has a good variety of choice, with classic pasta and pizza dishes alongside larger main dishes such as Beef Tagliata and Veal Milanese. We opted for simple ones, eager for an authentic taste; cacio e pepe pasta, and buffalo mozzarella pizza with cicchetti dishes to share.
The Caccio e Pepe was absolutely delicious and very filling, but it did come with a friendly warning from our waitress that it would be very salty and cheesy, due to the strength of Pecorino cheese used. The pizza (large size) was fresh and a perfect amount for one person, but there is a smaller size available. For pasta there is the option of a huge sharing bowl which we'd love to try next time! 
For drinks, there is a nice variety of wines and cocktails. The signature cocktails sounded amazing, and the wine was reasonably priced although it would have been nice to have more options by the glass. We opted for some L.A.L.S drinks (low alcohol and low sugar cocktails) which were very refreshing. 
One of the standout dishes was the Truffle Arancini made with buttery soft fontina cheese. We shared this dish between three of us, alongside some Zucchini fritti with lemon aioli, but we could have happily ordered more individual portions. 
Cecconi's has built a popular reputation for its genuine Italian food and lively atmosphere and the Shoreditch venue lives up to this. We loved our lunch break here, and we would definitely like to come back for a lazy brunch or perhaps an evening feast over cocktails. If you're looking for an authentic Italian bite to eat, be sure to check it out!