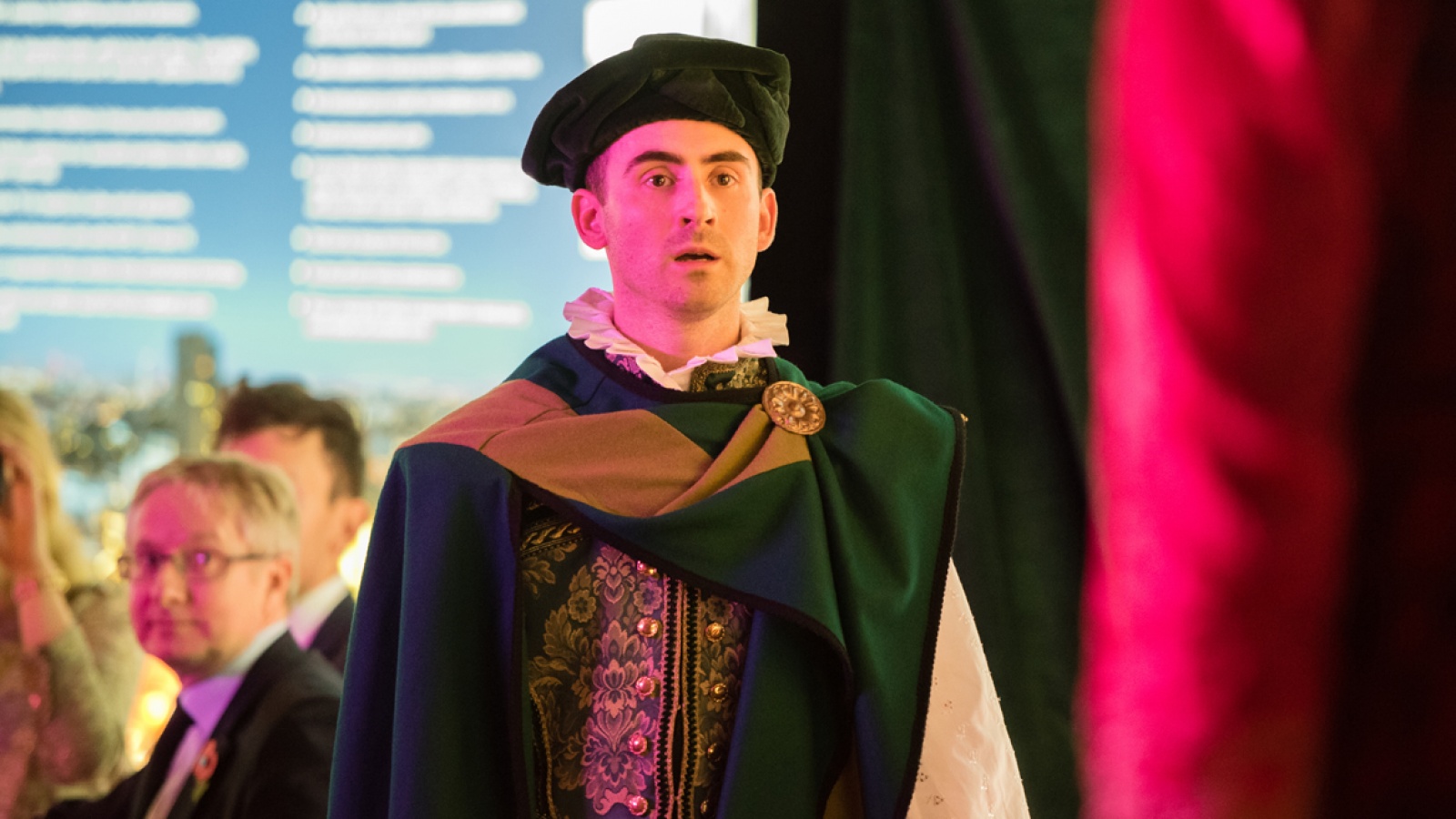 Just like a maturing fine wine or cask-strength whiskey, Shakespeare is more popular now than ever before. To those of us involved with The Stage development this is obvious, as eyewitnesses to the astonishing reaction to our excavation of Shakespeare's Curtain Theatre from around the world. The plethora of media coverage, from the Hackney Gazette, PBS News in the United States to China Daily Post, in addition to the interest displayed by the hundreds of visitors to our excavation open days, is proof of the widespread popularity of the Bard. Furthermore, Hamlet has been translated into more than 75 languages, even Klingon, and the 'Globe-to-Globe' project spent 2015 and 2016 performing the play in every country in the world. For Shakespeare, it really is the case that "All the world's a stage".  
Shakespeare continues to inspire too. After all, when Michael Gove betrayed his erstwhile ally Boris Johnson in the Conservative Party leadership contest last summer, what else sprung to mind than a Shakespearean tragedy? "Et tu, Gove?" was the Metro's headline, and Gove's wife, Sarah Vine, was widely cast by writers as Lady Macbeth. The Times thought Gove would now "have to find his inner Henry V", whilst a Radio 4 reporter preferred to cite the conclusion of Hamlet, with bodies littering the stage, as the best analogy for the carnage of the leadership contest.
But why are so many of these comparisons to four-hundred-year-old plays? It is because Shakespeare's works are a mirror of society, with their continued relevance seen not only in politics, but in all walks of life. Shakespeare's plays are by their nature applicable to a limitless number of times and places, because their themes are timeless. Whilst Hamlet may be set in Denmark, what the play really revolves around is revenge. Similarly, Othello is about jealousy, and Twelfth Night a farce-based play on mistaken identity. This is hardly a novel point though, for as Dr Samuel Johnson observed in the 18th century, the characters of Shakespeare are not limited by time or nationality; instead they are "the genuine progeny of common humanity, such as the world will always supply, and observation will always find."
It is this universality that allows Shakespeare's plays to resonate, as the characters can be represented in so many different ways. As the old joke goes, the great director says to the young actor; "There are a thousand ways to play Hamlet and that's not one of them." This endless scope for reinterpretation has led to gender-fluid casting in many recent productions, with Maxine Peake playing Hamlet, Glenda Jackson as King Lear and Tamsin Greig as Malvolia in Twelfth Night. The upcoming RSC reinvention of The Tempest has created a partly digital Ariel, again demonstrating how the changes in society between now and the time of writing can embellish these plays. It was Shakespeare, however, who set the precedent for this customisation, because he had so many different audiences to please, from the royal court to the groundlings at the Globe. Therefore, when Romeo & Juliet was reimagined into West Side Story, this was completely in keeping with Shakespearean principles.
We can all dream to have a legacy as enduring as Shakespeare's, and the discovery and restoration of the Curtain Theatre has woven another strand to this rich tapestry. We are proud that our cultural and visitor centre at The Stage will help to ensure that Ben Jonson's famous eulogy to Shakespeare, that he is 'not of an age, but for all time' stands truer than ever.