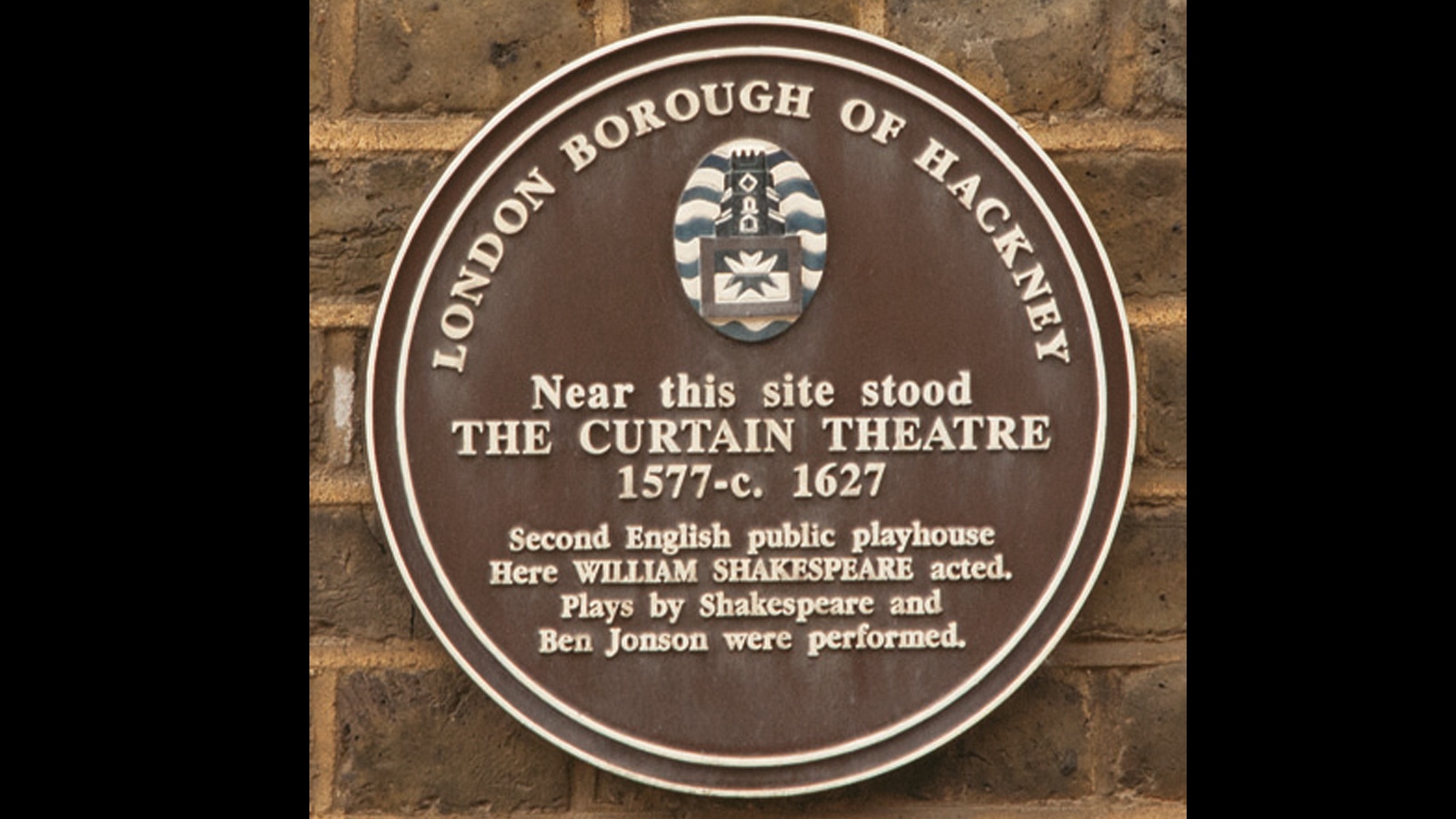 Before the famous productions of the West End, came London's first theatre district, in Shoreditch, east London. The birthplace of modern theatre, the Shoreditch scene was located in 'a pleasant meadow' north of the city.
Theatre was not looked on favourably by all, as it was seen as a distraction from work and worship. The Curtain Theatre and The Theatre, located nearby, were described in John Northbrooke's writings on 'vain plays' and 'other idle pastimes', published in 1577, as examples of schools where 'wickedness and vice to be learned in'.
Big business
Theatre owners were not just lovers of the arts, they were astute businessmen. Theatre was big business and competition was stiff between venues. According to historical accounts it cost one penny to stand in the yard, two pennies to sit in the galleries, and six pennies for a seat in a box. Takings were collected in sealed money boxes that were smashed to retrieve the money. These small ceramic moneyboxes are the origin of the term 'box office'.
Playhouses and entertainment
The Theatre opened its doors in 1576. This timber-framed building was the first polygonal theatre ever constructed that we know of. In 1598, after much legal wrangling between the owner, James Burbage and the landlord Giles Allen, The Theatre was dismantled and the timbers transported to the Bankside, to be used in the construction of a new theatre, the Globe.
The first reference to the Curtain Theatre dates from 1577. William Shakespeare and his troupe, the Lord Chamberlain's Men, used the Curtain Theatre as their base from 1597-1598. Many well-known plays were performed at the Curtain during this period, these included Romeo and Juliet and Henry V, which premiered there, and Shakespeare himself was cast in a play by Ben Jonson, Every Man in His Humour.
Historical records show that a range of entertainments were performed at the theatres of Shoreditch, including fencing and sword fighting. Following a long and illustrious history, interrupted by a two year break owing to plague, the Shoreditch theatre scene began to decline in the 1620s as the Bankside venues prospered. The Curtain Theatre was in use for over 50 years, the longest history of any Shakespearean playhouse.
This blog was written by the team at MOLA www.mola.org.uk