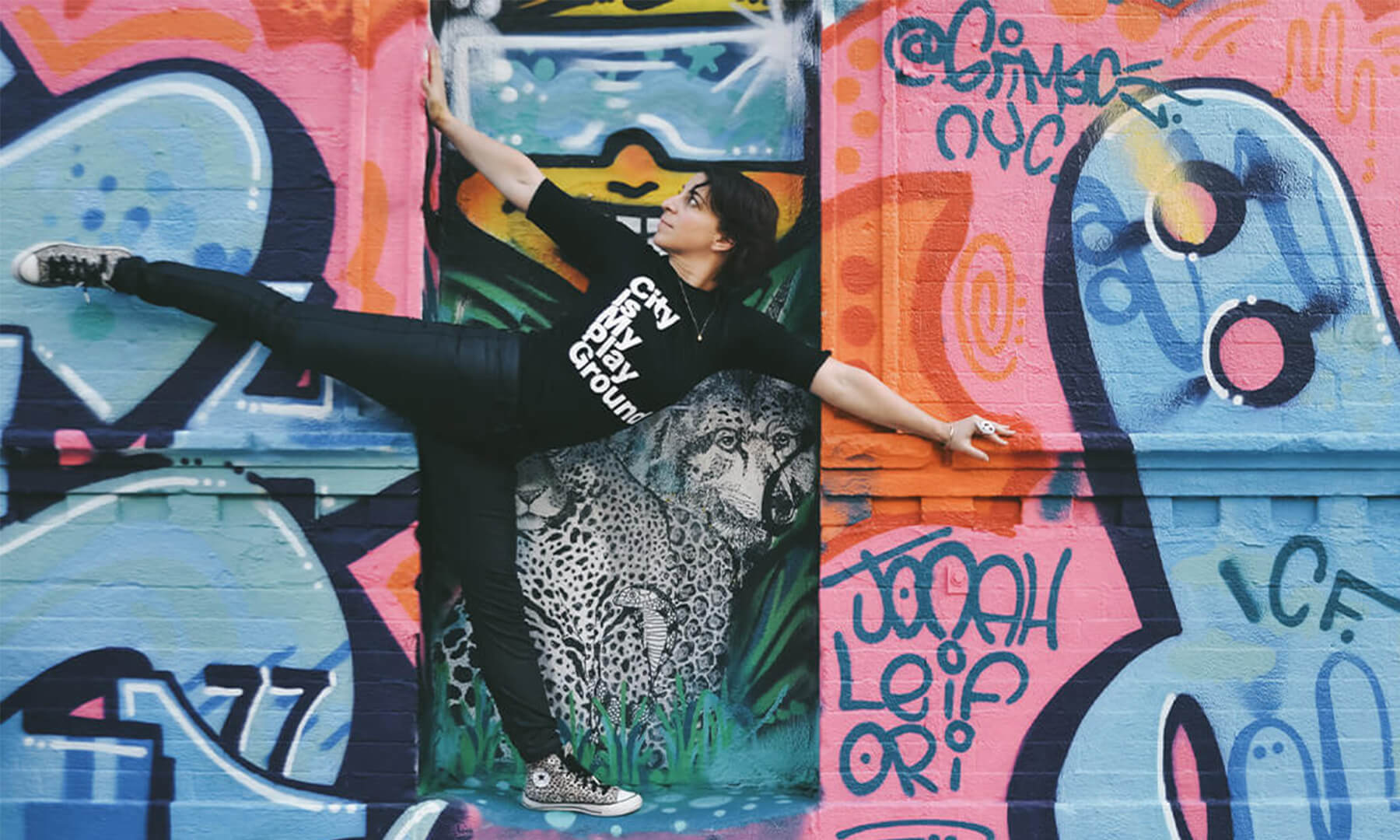 Best for Recharging: Re:Solutions at Juju's Bar & Stage
Juju's Bar & Stage are offering up their space to help the people of Shoreditch recharge and relax with Re:Solutions - a month-long health and wellness festival. It will bring together a host of fitness collaborators for a range of original classes designed to help connect mind and body. There are a vast array of dance classes including 90s dance sessions, Forro - a Brazilian-influenced dance form, afrobeat dance workshops, soca aerobics and Swing Patrol who are hosting several nights of swing classes with live music. There'll also be plenty of unique yoga and pilates workshops - we're keen to try their Chroma Light Yoga which fuses yoga with intense light coloured surroundings. The festival is welcoming different speakers for mindfulness and meditation workshops including a gong bath session with Nick Stolerman and Siri Sandhana Kaur and talk Becoming Superhuman with Hari Kalymnios, author of The Thought Gym. Whether you're aiming for high-energy or chilled vibes you can punctuate every class with a smoothie, juice or vegan cupcake in their on-site cafe.
Best for Posture: Barre at Triyoga
Barre is a delicate combination of ballet, pilates and yoga techniques all rolled into one energising, effective workout for pointed toes and a pert derrière. Don't worry, you won't be doing any pirouettes - instead think planks, push-ups, exercises with weights and pilates balls and working out those thighs and glutes on a ballet Barre. You won't be sweating buckets either, it's all about performing small, inch-like pulses called isometric movements which isolate specific muscles, allowing you to strengthen and work them longer than in typical workouts. It promises a host of benefits: long, lean muscles, increased core strength, improved posture and flexibility and an inner sense of grace, even if it doesn't translate outwardly at first. Classes are a world away from old-fashioned ballet, set to upbeat music and lively motivation from teacher Isa-Welly who toured the world as a dancer with pop artists such as Kylie Minogue and Robbie Williams. For January Triyoga are offering two Barre classes for £20.
Best for Extreme HIIT: Ride Reshape Rumble
For the New Year 1Rebel is running its Fresh Meat offer, a package of 3 sessions designed for first-timers to try all three of their fitness classes for £30. That sounds easy enough until you consider the classes you'll be taking on: Ride, Reshape and Rumble - 30 to 45 minute sessions of high intensity, no holds barred workouts that "take no prisoners". Ride places you on high-tech bikes and makes you pedal your way to oblivion, alongside house music and immersive pyrotechnics. Rumble takes you into a room full of punch bags for 45 minutes of cardio boxing where only the fittest survive. Reshape is a highly intensive interval training workout experience that aims to resculpt your muscle groups. Sounds fun? It's not meant to. 1Rebel is about getting fit in the shortest amount of time, leaving you to enjoy all its extra features like the changing room's heated benches, refrigerated towels and vast showers.
Recent research suggests that the number one activity for burning off calories is boxing and Shoreditch does boxing in style. Kobox, which offers high intensity boxing based classes, cites itself as "Fight Club meets nightclub". Yes, there's a club sound system, strobing lights and HD wall displays, but the classes also focus on technique and an intense aerobic workout. Kobox's 50-minute classes switch between punch bag combinations and wall workouts. You learn six punches, each assigned a number, and then the numbers are arranged into combinations which are displayed on the studio wall - a challenge for both body and mind. When that is over you switch to a wall station for some serious cardio exercises before heading back into the punch bags… it's non-stop and heavy going but seriously transformative. Drop-in classes are around £20 but there are lots of bulk options on offer. You can also find cheaper more technique focused classes at Fighter Fit Boxing Gym in Bethnal Green.
Best for Outdoors: British Military Fitness
If being trapped in a gym is not for you then get up and get out early for British Military Fitness sessions in Shoreditch Park. They kick off at 7.30am (although there are lunchtime sessions on a Tuesday) and will put you through your paces among the fresh air and the trees. The sessions are run by Jeremy Bearder, who served in the Junior Leaders Regiment Royal Artillery and the 3rd Regiment Royal Horse Artillery. Bringing his army know-how and grit, he keeps motivation levels high, creating challenging but fun and confidence boosting workout sessions. They come in three levels - beginners, intermediate and advanced - with all levels encompassing circuits, teams games and the usual favourites: planks, press-ups, squats, jumping jacks and burpees. Old-school but effective. You can sign up for a free beginner class too to see how you take to it before committing.
Best for Something Different: Dog Yoga
If you're looking for a new challenge, why not add some canine capers to your usual yoga session? Not only is it pawesome (sorry), it's apparently good for the soul too. You don't even need your own dog. The classes are held at Shoreditch's Canvas Cafe which just so happens to run a doggie day care centre and if owners agree their dogs are allowed to join the session. Run by Mahny Djahanguiri, she describes her Doga classes as an 'unleashed invitation to bond with nature and give your yoga session a deeper connection'. If it sounds like chaos, she doesn't mind, the point is to let the dogs be themselves, to loosen up and relinquish control. As the session goes on the dogs typically settle down and then if the opportunity presents itself she will incorporate them into the yoga. It should unfold as an organic, symbiotic experience which calms the central nervous system of both you and your dog, helping to foster a deeper bond while having lots of barking mad fun.
---
About the author
Cari Thomas is a freelance writer and London explorer with a background in consumer publishing and copywriting.