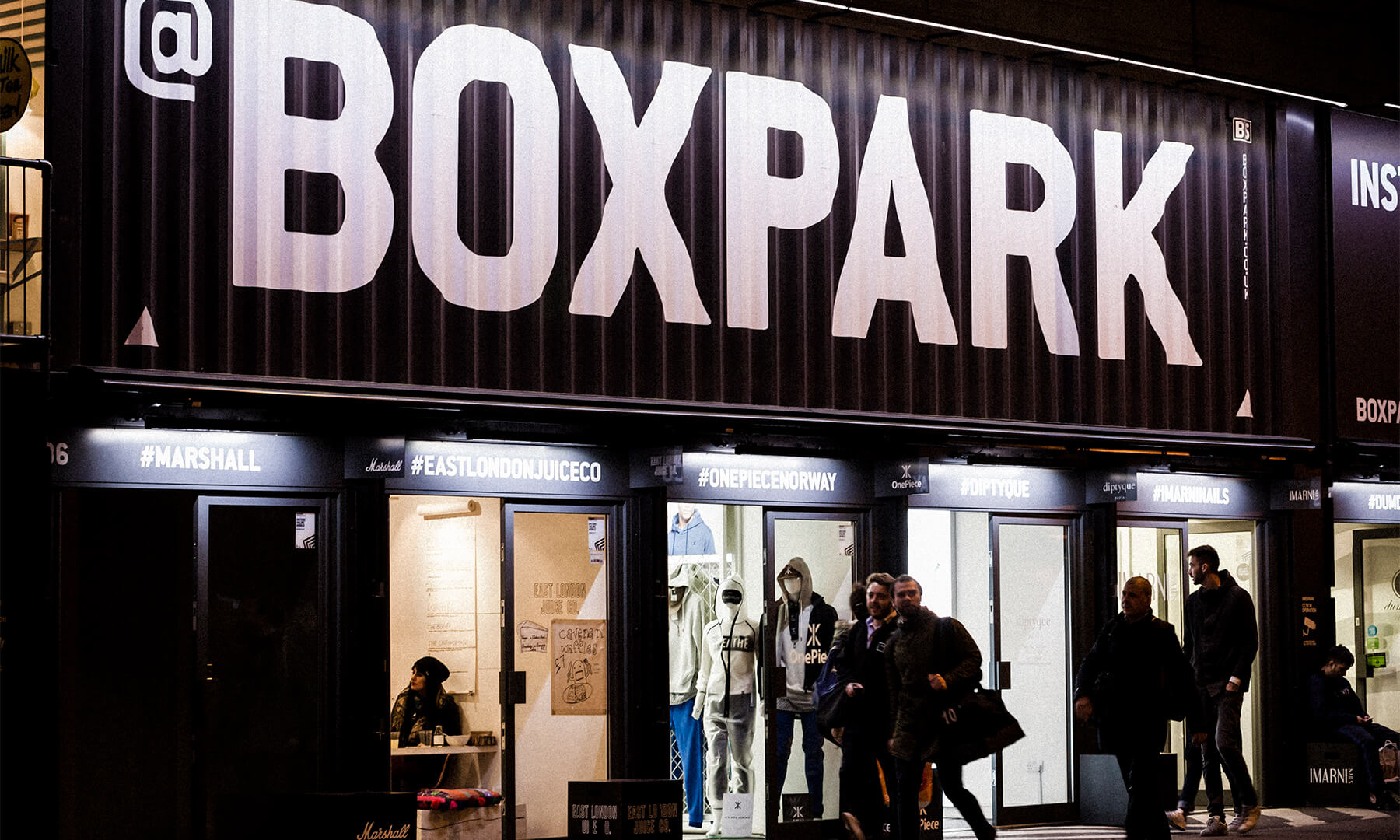 January does not have to be all post-Christmas blues and fasting. Shoreditch won't allow it. It is embracing 2018 with new restaurant openings, a duplicitous immersive experience and inspirational talks to convince everyone that this month is here for the taking.
Eat: Rudie's Caribbean at Boxpark
Dalston's hugely successful Jamaican eaterie Rudie's is set to come to Shoreditch, opening January 15th. Vigorous Caribbean flavours will be bursting forth from their new site in one of Boxpark's shipping containers. Their aim has always been to provide London with authentic, fresh Jamaican home-cookin' served up in a contemporary style and washed down quality rum cocktails and reggae tunes. Their menu has been adapted to suit the new location with an open kitchen serving up tapas style dishes in the restaurant and a new grab and go 'Boxfood' concept for pickups and office deliveries. You can get many of their signature dishes as tapas sharers including 24-hour marinated, cooked-over-coal-and-wood-chips jerk chicken, Goat Curry and the double layered Boss Burger. Or tuck into a desk lunchbox of king prawns in pepper sauce with avo salsa, plantain with Appleton rum sauce and sweet potatoes or one of their famous roti wraps. Get 50% off your bill from 11th - 14th January if you subscribe to their soft launch mailer.
Drink: French cocktails at Coupette
Bethnal Green's Coupette is gaining a name for itself as the place to go for a refined after work tipple. Set up by Chris Moore, former head bartender at the Savoy's Beaufort Bar, it serves a selection of French-inspired cocktails using specialist spirits and a no-nonsense approach. The atmosphere is laid-back and chic with low-lighting and exposed brick walls. There is a monthly special cocktail combining their calvados (french apple brandy) and carbonated apple juice of the month, a Truffled White Negroni with gin and seasonal truffle and several champagne twists including Champagne Pina Colada or Moët and Chandon served up with cognac, Cordial-Medoc, Guignolet and vanilla ice cream. Or peruse their French wine selection and pair with their menu of delectable small plates, where the emphasis is on locally sourced or French ingredients. Try croque monsieur sharers, mini saucisson sandwiches and camembert aux calvados, or turn up for brunch, and order our favourite: the indulgent truffle scrambled eggs.
Shop: Closing Down Sale at The Geffyre Museum
Set in 18th century almshouses and showcasing homes throughout the centuries, The Geffyre Museum is a Shoreditch institution. Unfortunately, it is closing - for two years. The 7th of January is your last chance to visit and they're going out in full British style with a host of farewell celebrations. There'll be live music and performances, hot cocktails and street food, lawn games, workshops, prize draws and talks. The Geffyre Shop, which sells interior products and fashion accessories from curated designers will be full of last-chance special offers. There will be a talk by the museum director on her favourite items and discussions on the future plans with Architects Wright & Wright and the head gardener. You'll also get the chance to go on a rare behind-the-scenes tour. It's sure to be a wholesome affair finished off with a performance from Brigitte Aphrodite featuring Quiet Boy.
Play: Classic cons with The Grift
Pig in the Poke. The Round the Corner. The Money Swap. Make any sense to you? If not, then you ought to get down to the new immersive show at the historic Bethnal Green Town Hall hotel. Part theatre experience, part game, The Grift, is coming to London from a sold-out run in San Diego, California. You will join 49 other participants and begin a devious adventure into the art of the hustle. Meet other characters, solve clues and receive a masterclass from an underhanded con artist, all in preparation for the show's crescendo: outwitting a criminal mastermind with one final, daring swindle. The hotel will also be serving a special hustlin' inspired menu in their restaurant, The Corner Room. The Grift has been conceived, written and directed by Tom Salmon who has previously worked on Accomplice at Menier Chocolat Factory and Goosebumps Alive in The Vaults at Waterloo. He promises - "something entirely unique that London audiences haven't experienced before" - most intriguing, and by the end the night, you will have gained a long-term swindling skill set. One for the CV.
Listen: The Three Biggest Mistakes That Stand in Your Way of Success
If you need some extra help with keeping those New Year's Resolutions on track then head to The Hoxton for an inspiring career and life talk. Organised by the General Assembly whose aim is to train and transform careers, professional life coach Aimee Teesdale will be discussing the three key mistakes that may be holding you back. She aims to provide immediately accessible advice in this hands on workshop, leading you through exercises that will help to break down those barriers. She promises insight into how to transform your thinking to create demonstrable results in all areas of your life. Held on the 31st of January it will provide that much needed end of the month boost.
See: London International Mime Festival
London International Mime Festival is back for another year of a mind-blowing spectacle. Expect surreal dreamscapes, gaspworthy stunts and ambitious storytelling that reflects the full spectrum of human experience. Shoreditch Town Hall are holding two shows this year. Santa Madera from The Compagnie MPTA (12th - 14th January) which is centred around the most astonishing and dangerous circus discipline: the Cyr Wheel. With the performers suspended and spinning inside a slender steel hoop it will be a thrilling if not nail-biting watch. Vu from Sacekripa (25th - 27th January) is an eccentric, miniature circus of one man striving to make the perfect cup of tea. This seemingly innocuous task will explore obsession, happiness, the confines and possibilities of our daily routines, along with several teaspoons of wry humour. There are also five shows at the nearby Barbican Theatre including a performance with mechanical installations, a theatre and film production about a village facing impending disaster and a screening of Varieté, a renowned film from Germany's silent cinema era.