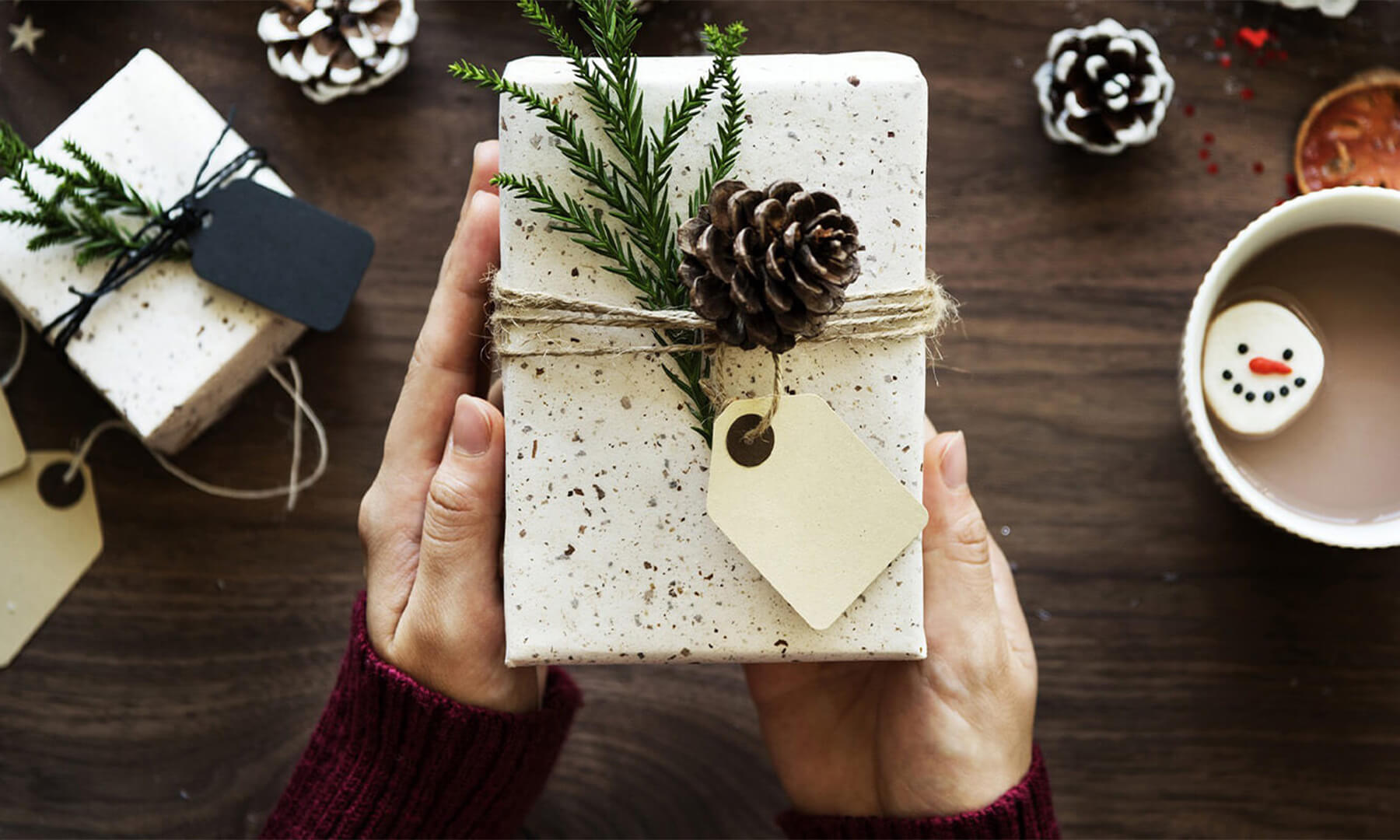 'Tis the season to be merry and nowhere does merry-making quite like Shoreditch. From festive feasting to multisensory cocktails to a spot of shuffleboarding, there is plenty to choose from. Mulled wine and mince pies obligatory.
Eat: The Kitchens at Spitalfields Market Festive Lates
The Kitchens are still a relatively new installment at Spitalfields Market: ten pop-up kitchens in the centre of the market serving up food from ten of East London's most delectable and sought-after eateries. What's more, during December they are running a series of festive Friday Lates. You can book a table for up to 16 friends and enjoy a curated feasting menu at one of the heated market tables, to a backdrop of live music. Several of the kitchens are remaining open for the festivities including Berber and Q who are offering a six plate menu of charcoal-grilled Middle Eastern mezze and meats; SOOD Family's Italian-style fresh pasta; Japanese specialists Thousand Knives with their traditional, umami-infused cooking; or for the sweet-toothed among us, a four course dessert menu from Happy Endings with organic wine pairing.
8th and 15th December, find out more.
Drink: Smith & Sinclair's Flavour Gallery
If cocktails tickle your fancy then mixologists Smith & Sinclair's new Hoxton Basement pop-up will let you tickle them back. With several successful experiential events under their belt, Smith & Sinclair have teamed up with a roster of artists to create a multisensory art experience to seduce liquor lovers. Aiming to change the way we experience art, the gallery invites visitors into an interactive wonderland with installations from Terry Pastor, God's Own Junkyard, London Loom, Anja Predojevic and Tom O'Hare. With art you can sniff, walls you can fondle and emotions you can manipulate, there are definitely overtones of Charlie and the Chocolate Factory. Teaming up with liquor experts Lanique, Smith & Sinclair have crafted a suckable cocktail on entry and a menu of bespoke cocktails including Instagrammable glitter cocktails.
Until 17th December, find out more.
Shop: Geffrye Museum Christmas Night Market
Delve into a night of Christmas shopping in the inspiring location of the Geffrye Museum. The museum, which is set across a series of 18th-century almshouse buildings, has invited the renowned Crafty Fox Market to host a Christmas craft extravaganza. There'll be mulled wine, street food, DJs, craft activities and an eclectic mix of traders to choose from. Expect homeware, ceramics, art and fashion including Handmade Awards 2017 winner Lucy Tiffany's vibrant interior design gifts; Almost Edible's artisan candles; Bybri's contemporary, handmade jewellery; and Kindred and Wild's plant-based beauty products. You can also learn how to knit your own wooly Christmas wreath with an on-the-day workshop session.
14th December, find out more.
Play: The London Shuffle Club
If you're missing the sun then head to the Miami-themed London Shuffle Club for palm-trees, fruity cocktails and a light workout over some classic American Shuffleboard. Said to be huge in Brooklyn and Miami, the game actually began in Europe and has been played for over 500 years. There's a reason it's so popular - a curious mix between ten pin bowling and curling, it is easy to learn, quick to feel like a pro and ridiculously fun. The Old Truman Brewery has been transformed into a Miami playground with 12 shuffleboard lanes, shuffleboard tables, cornhole lawns, DJS and food from The London Pizza Club.
Until 22nd December, find out more.
Listen: Libreria all-nighter
One of Shoreditch's most magical bookshops, Libreria, is celebrating the opening of the all-night overground service with a Christmassy all-nighter. Get cosy among the library's hypnotic, honey-coloured book shelves with an evening of live music, poetry and tales of Christmas past. A flow of mulled wine, beer and mince pies will help keep you going until the early hours, 6am for the truly committed...
16th December, find out more.
See: Olivier Kugler's Escaping Wars and Waves
At community arts hub, Rich Mix, reportage illustrator Olivier Kugler is presenting a free exhibition of his work Escaping Wars and Waves. Commissioned by Doctors without Borders and the Arts Council England, the work encompasses sketches, illustrations and prints paired with writings depicting the current Syrian refugee crisis. Following refugees he met in Iraqi Kurdistan, Calais, Greece, England and Germany, the pictures tell their stories of exile, displacement and the difficult reality of refugee life. Wholly original, sensitive and extremely detailed, there is a reason Kugler's work has attracted so much attention. Illustrations from this series have already been published internationally including by Harper's (USA), The Guardian and Port (UK) and won overall winner of the World Illustration Awards 2015, exhibited at Somerset House. All artwork is for sale, with half of the profits donated to Doctors Without Borders..
Until 29th December, find out more.
---
About the author
Cari Thomas is a freelance writer and London explorer with a background in consumer publishing and copywriting.