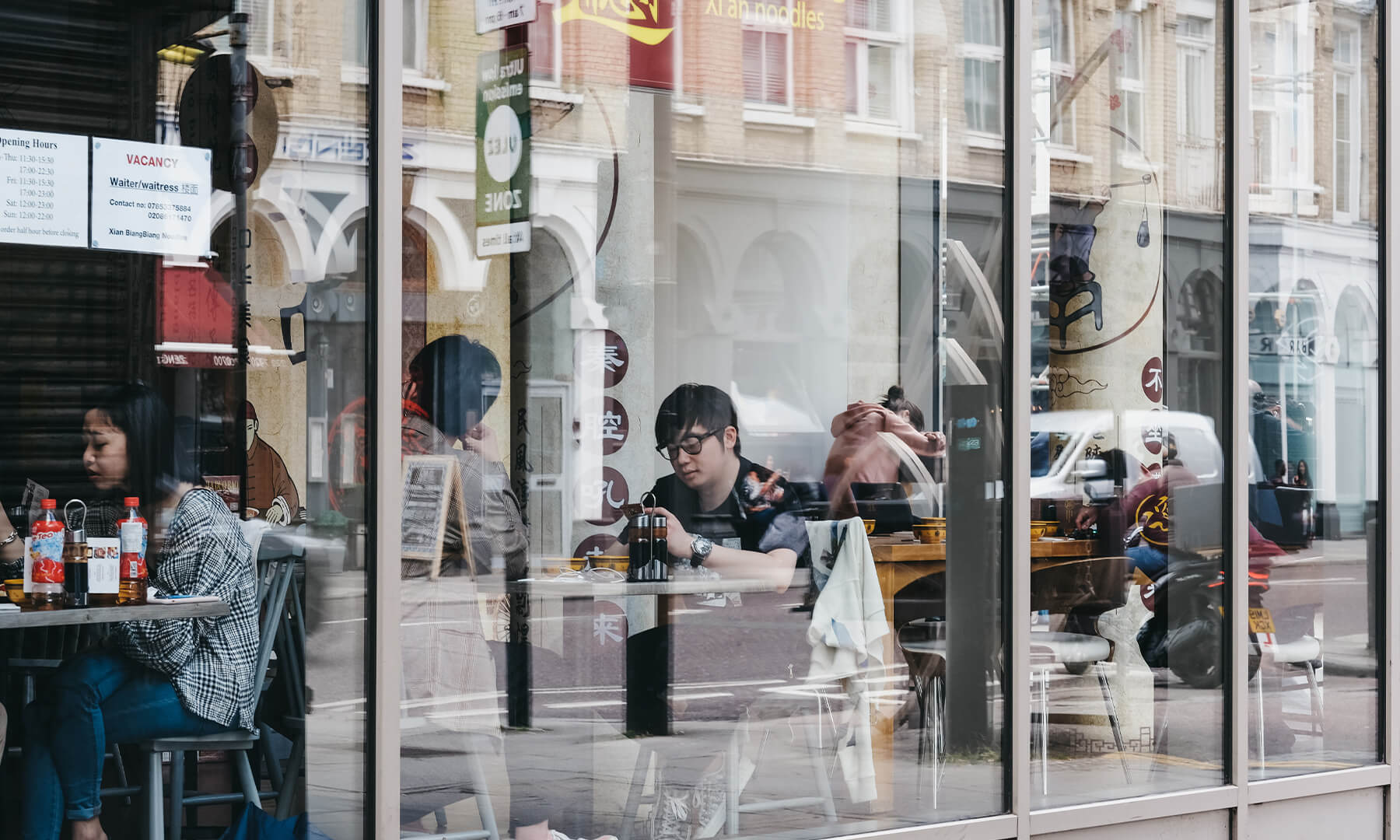 Shoreditch is known for being a sought-after creative hub, but did you know it is also an incredible spot for foodies? 
Shoreditch is regularly voted as one of the best places in London to discover new restaurants, with an amazing variety of food to try, offering both dine-in and takeaway options. The Stage is perfectly located for enjoying the food on offer and discovering the culinary treats on your doorstep.
With incredible restaurants within walking distance, plus a great variety of food available for delivery, here's a quick look at some of the best Chinese food near The Stage, perfect for residents to tuck into. There is a good balance of high-end restaurants for fine dining or special occasions, and more accessible take-away options, with all the food delicious!
Light Lunch Ideas
Located a ten-minute walk from The Stage, Three Uncles on Devonshire Row is praised for its "trendy style and great Cantonese cuisine". Chew Fun, located on Bell Lane, offers "fast service, large portions, good value and tasty food" for dine-in and takeaway. Also within a ten-minute walk is Spitalfields Market, which has great options including Bamboo House, Fen Noodles and Pleasant Lady Jian Bing Trading Stall. All of these options offer tasty food at reasonable prices, ideal for a quick lunch to sit-in or to go!
Dinner Delights
Tucked inside Broadgate Circle around ten-minutes drive away, Yauatcha City offers mouth-watering dishes, a mixture of authentic Cantonese cuisine with modern twists such as open-topped scallop shumai dumplings. Mei Ume at Tower Hill is a short drive away (circa 12-minutes) offering a specific dim sum menu alongside a colourful selection of sushi, sashimi and pan-Asian dishes. Another hit restaurant is Hutong on the 33rd Floor of The Shard, just a 20 minute drive from The Stage, it offers "fantastic views, great quality food and excellent service". 
Diverse Delivery Options
For cosy evenings in, there are over 100 Chinese restaurants that can deliver to The Stage on the apps Uber Eats, Deliveroo and JustEat, giving a huge variety of choice. With some of the best food in the capital at your fingertips, you can even narrow it down to specialist cuisines. For the best hand-pulled noodles, try Xi'an Biang Biang Noodles; for dumplings, try Dumpling Shack, for authentic 'Zifantuan' try Ricebrother and to try one of the world's oldest sandwiches, the 'murger', visit Murger Han on Philpot Lane. 
Authentic Asian Supermarkets
The local area also offers some Asian and Chinese supermarket options, allowing residents to buy their favourite ingredients that might otherwise be harder to source. There is Longdan Shoreditch located on Hackney Road, and Tofu Mart  on Paul Street. Further Asian supermarkets can be found on Old Street, Goulston Street and Piazza Walk in Aldgate. Several of these supermarkets are also available for grocery deliveries on Uber Eats, perfect for last-minute ingredients ahead of a dinner party! For residents wanting to go further afield, you could hop on the Elizabeth Line from Liverpool Street and travel to China Town to sample some of London's best authentic shops.