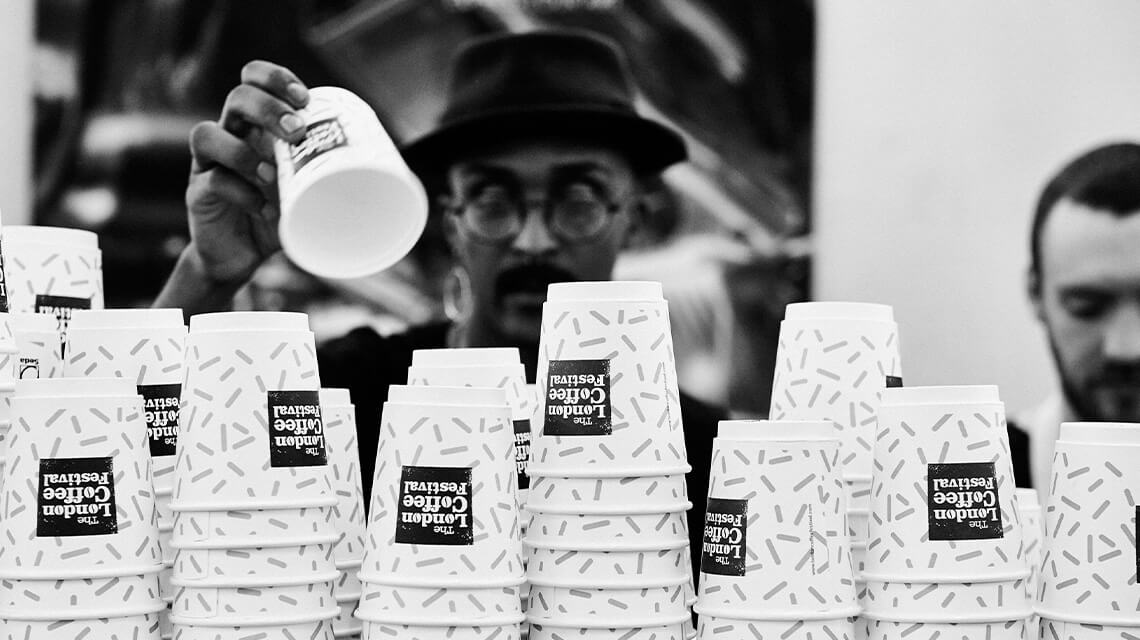 Embracing the longer, warmers days there is plenty to get you out and about in Shoreditch this April. Get going with some coffee at The London Coffee Festival, catch a film at East London Film Festival and finish it off with a Syrian feast. We've mapped it all out for you…
Eat: Imad's Syrian Kitchen x CHOOSE LOVE
Imad Alarnab, ran two successful restaurants in Damascus before fleeing Syria during the war. After travelling through Beirut, Lebanon, Turkey, Greece, Macedonia, Serbia, Hungary, Australia, Germany and Calais, he eventually settled in the UK. Here he has been running pop-up restaurants and has become involved in #CookForSyria. His culinary wizardry is being put to use again with a new Shoreditch supper club pop-up aiming to raise money for Hope Children's Hospital in Syria. As the first crowdfunded hospital in Aleppo it has been serving a community of over 250,000 people but if funds aren't raised soon it will devastatingly have to close down. The supper club will be running from April 5 for two months and serving up delicious Syrian cuisine treating you to a three course feast. Get yourself a ticket and enjoy Imad's famed falafel for an excellent cause. Get tickets here.
Drink: Coffee at The London Coffee Festival
It's time for the annual London Coffee Festival at the Old Truman Brewery which takes coffee drinking to another, buzzing level. Running from 12-15 April it's packed tighter than a jar full of coffee beans with traders, tastings, talks and workshops. Set to be the biggest year yet there will 250 exhibitors, food stalls and live DJs and musicians. Don't miss the kick off Espresso Martini party on Friday with a Baileys Espresso Martini bar serving up Flat White Martinis, a reworking of the classic with Baileys Irish Cream. Throughout the week highlights include Latte Art Live demonstrations and workshops, learn the skills until your coffee is an Instagrammable as the pros. The Coffee Masters competition with 24 world-class baristas competing for the title of Coffee Master. A La Cimbali immersive sensory bar and a The Hotel Chocolat School of Chocolate has three bookable experience including an interactive chocolate tasting experiences. Plus, of course, a latte, latte coffee.
Watch: East End Film Festival
Hail the return of the East London Film Festival from 11-29 April. The not-for-profit, multi-platform festival screens original and boundary-pushing films in locations across East London, as well as hosting talks and panels, masterclasses and immersive live events. Around Shoreditch venues include Bethnal Green Road's cinema and cultural art space Richmix, The Curzon Aldgate, Whitechapel's independent movie house Genesis and Spitalfields Market. Our top picks include the bloodthirsty French female revenge flick, Revenge at Curzon Aldgate. New Town Utopia - a documentary on the British town of Basildon, Essex, starring Jim Broadbent and Standing on the Shoulders of Giants a science documentary exploring the origins of the universe with the late Stephen Hawking, both at Richmix. Plus the Cutting East All Day Youth Festival at Richmix with offering up the best of East London's young creative talent. At Genesis you can catch Carpenter's classic The Fog, alongside a discussion, and Fred, a documentary on Freddie Foreman - one of the last living gangsters of the East End, including a Q&A with Freddie himself. At Old Spitalfields Market watch the award-winning film of the year Call Me By Your Name. We're also intrigued by the Masonic Masquerade Ball at Liverpool Street's Andaz London the site of the old Bedlam hospital. It promises a macabre night of cabaret, circus and cinema.
Play: Speed Dating in a Ball Pit
If you find speed dating events a tad awkward, then here's an ice-breaking, ball-busting alternative. Run by DateinADash and held at Curtain Road's Ballie Ballerson, the ball pit and cocktail bar, 24 singles are thrown into a ball pit and left to play. You'll be given a number and must swim through the ball pit to find your matching number, then enjoy a date of between four and five minutes before moving onto the next. With one million balls, a 70 metre glowing mural wall, retro sweet inspired cocktails including Skittle Sours and Dibbie Dabberson's you are bound to have a great time even if you don't find the one. Tues 24 April, ages 23-35, book tickets here.
Shop: Boozy Vintage Market
Shop (and drink) till you drop at the new Boozy Vintage Market concept, Sun 8 April, 11am - 5pm. Take vintage bargain-hunting, combine it with cocktails, throw in some music and you have yourself a thrifty party. Held at the Concrete Space below Pizza East on Shoreditch High Street, there'll be a throng of vintage traders, a stream of tasty cocktails and beats from DJ Millie Cotton throughout the day. With a 'fill a bag' concept, grab yourself a bag and get choosin' and boozin'.